How a partnership between Liberty Mutual Insurance and Gensler is helping create an autonomous future
Autonomous vehicles (AVs) are on the horizon, and are poised to revolutionize the ways we work, live, and play. Self-driving cars have already debuted in Greater Boston, generating new challenges and opportunities that require diverse organizations to collaborate across industries and share learnings as they prepare for an autonomous future. From automotive manufacturers seeking partners to help AVs communicate with pedestrians to technology companies working together to prevent collisions, it's becoming clear that collaboration will be key to unleashing self-driving cars' full potential — and ensuring their safety.
One such partnership originated at HUBweek 2017, when Liberty Mutual Insurance participated in a panel exploring the technologies, trends, and regulations making an impact in the rapidly evolving autonomous vehicle space. Sharing their research, Liberty Mutual's Chris Lowell, Seth Trier, Deeksha Joshi, and Chris Tassone detailed the path forward for autonomous vehicles, and discussed the implications of emerging technologies within the insurance industry.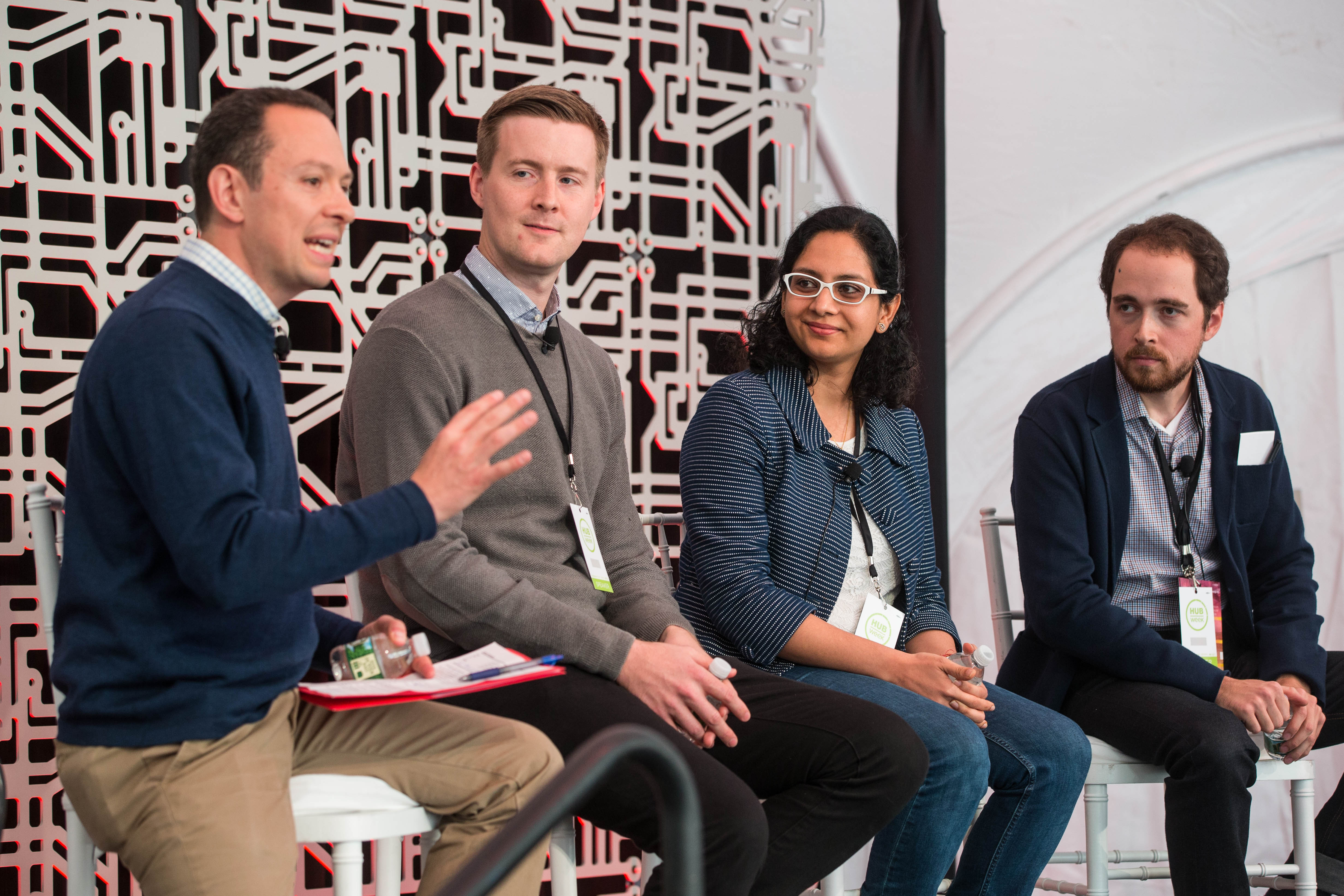 Little did they know, their next collaborator was in the audience. JF Finn, a principal at Gensler, a leading design and architecture firm, approached the speakers after the session, beginning a fruitful partnership that underlines the importance of collaboration in advancing the future of mobility. Bringing together the expertise of the two companies — Gensler in the planning and creation of the physical environment, and Liberty Mutual in the experience of the lived environment — their partnership has, and continues to, help prepare and support the world of autonomous vehicles.
Approximately 1.25 million people lose their lives in car accidents each year, and self-driving cars are well positioned to reduce this number dramatically. Liberty Mutual's Corporate Strategy and Research group has conducted extensive research on the future of autonomous vehicles and their projected impact on insurance, as well as other industries. The company's interest in the future of mobility stems from their belief that progress happens when people feel secure. To increase the security of the autonomous landscape, collaboration across manufacturers, tech companies, insurance companies, government, and designers is critical.
Although neither organization could have envisioned such a partnership before HUBweek, both Liberty Mutual and Gensler have benefited greatly from each other's expertise. In their own unique ways, the two companies aim to shape and improve the safety, quality, and experience of our built and lived environments. Visiting each other's spaces, facilitating communication amongst employees, and opening important discussions on infrastructure, urban planning, smart cities, autonomous and electric vehicles, shared mobility, and more, Liberty Mutual and Gensler's cross-industry partnership demonstrates how emerging technologies necessarily break down silos. They blur the lines between seemingly disparate industries, making collaborations such as this one necessary to create new ecosystems and prepare for our future.