2018 was an amazing year for the arts in Greater Boston. There were so many cool projects, exciting public commissions, new arts venues, and significant exhibitions and performances that showcased artists and ideas overdue for critical acclaim.
We feel inspired and proud to be a part of such a vibrant arts community, and want to celebrate the artists and institutions who represent the best of Greater Boston's creative ecosystem. So, we decided to hand out some awards...
This year's HUBweek Art Awards will recognize 39 projects in 10 categories, from innovative art spaces to provocative performance art to fresh new murals. Nominated and voted on by the Greater Boston arts community, the nominees showcase the vibrancy of this region. Stay tuned for the announcement of this year's winners on February 25, 2019!
Get to know the nominees for Curatorial Gems below, and see all nominees here.
Under a Dismal Boston Skyline, Boston University Art Galleries
Curated by Lynne Cooney, Leah Triplett Harrington, and Evan Fiveash Smith

Under a Dismal Boston Skyline examines the city as witness to intensely concentrated moments of artistic experimentation over the last several decades. The exhibition reexamines a group of practitioners working in the late 1970s and 1980s, collectively known as the Boston School. Considering resonances between this group and other iconoclastic artists working outside of Boston's culturally conservative mainstream, the exhibition connects the Boston School to other artists in the city who have set their own terms for art, life, and community. Under the city's skyline, and under different circumstances and time periods, the artists in this exhibition sought to represent their friends, families, haunts, homes, lovers, and selves.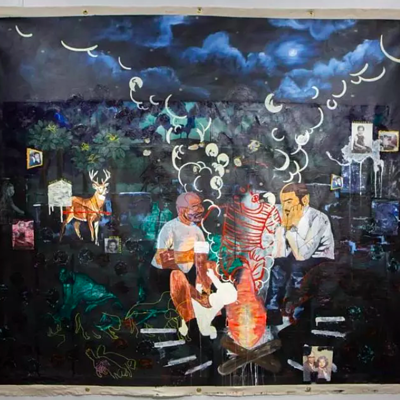 Coded., Mills Gallery, Boston Center for the Arts
Curated by Alexandria Smith
Coded. presented color-driven work by artists based in New England. Color is the building block of our aesthetic and psychological experiences and is the most relative medium in art. It has the ability to alter one's perception of self and the world around us. The eight artists in Coded.—Laylah Ali, Carla Edwards, Alex Jackson, Steve Locke, Simonette Quamina, Kenny Rivero, Jordan Seaberry and Lachell Workman—exhibit a range of artistic, technical and conceptual prowess in their work and use color as a character, a trickster, a device and a provocation.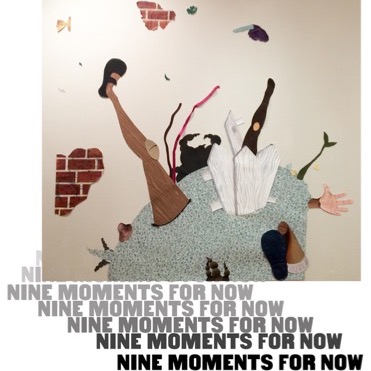 Nine Moments For Now, The Hutchins Center for African and African American Research, Harvard University
Curated by Dell M. Hamilton

Nine Moments for Now brings together contemporary art and modernist approaches to the question of how artists engage in political speech. In other words, what do freedom and liberation look like in the wake of Black Lives Matter and the astounding uncertainties of the Trump era? As with all cultural transformations, artists have been at the forefront of creating meaningful and complex responses to social engagement and civic discourse.