2018 was an amazing year for the arts in Greater Boston. There were so many cool projects, exciting public commissions, new arts venues, and significant exhibitions and performances that showcased artists and ideas overdue for critical acclaim.
We feel inspired and proud to be a part of such a vibrant arts community, and want to celebrate the artists and institutions who represent the best of Greater Boston's creative ecosystem. So, we decided to hand out some awards...
This year's HUBweek Art Awards will recognize 39 projects in 10 categories, from innovative art spaces to provocative performance art to fresh new murals. Nominated and voted on by the Greater Boston arts community, the nominees showcase the vibrancy of this region. Stay tuned for the announcement of this year's winners on February 25, 2019!
Get to know the nominees for Free Public Events below, and see all nominees here.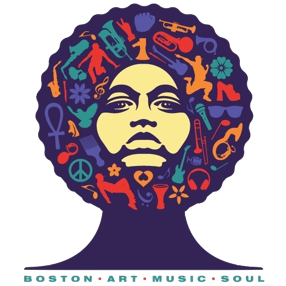 BAMS Festival
Boston Art & Music Soul (BAMS) Fest is a nonprofit organization that strives to break down racial and social barriers to arts, music, and culture for marginalized communities of color across Greater Boston. Their annual BAMS Festival engages Greater Boston's recording, performing, and visual artists of color to use their artistic talents in a manner that changes societal perception, and empowers and engages audiences of color to convene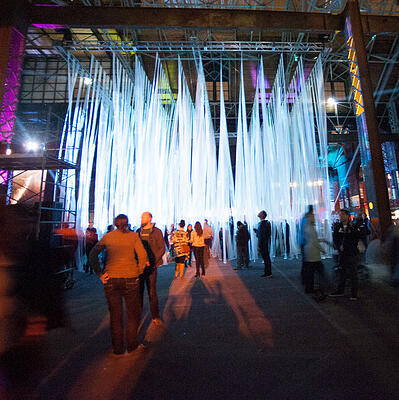 ILLUMINUS
ILLUMINUS is a contemporary arts festival that features original installations, video projections and performances by artists who work in the medium of light and sound to create immersive experiences that turn city streets into an installation gallery. This festival is created by and for the Boston community. The festival's mission is to support a network of artists, designers and creative technologists who collaborate to develop new and innovative works. ILLUMINUS gives artists the platform to enter into conversation with the city and current culture. ILLUMINUS takes place in the public realm and bridges cultures and communities by engaging artists who create through many different lenses.