2018 was an amazing year for the arts in Greater Boston. There were so many cool projects, exciting public commissions, new arts venues, and significant exhibitions and performances that showcased artists and ideas overdue for critical acclaim.
We feel inspired and proud to be a part of such a vibrant arts community, and want to celebrate the artists and institutions who represent the best of Greater Boston's creative ecosystem. So, we decided to hand out some awards...
This year's HUBweek Art Awards will recognize 39 projects in 10 categories, from innovative art spaces to provocative performance art to fresh new murals. Nominated and voted on by the Greater Boston arts community, the nominees showcase the vibrancy of this region. Stay tuned for the announcement of this year's winners on February 25, 2019!
Get to know the nominees for Innovative Art Spaces and see all nominees here.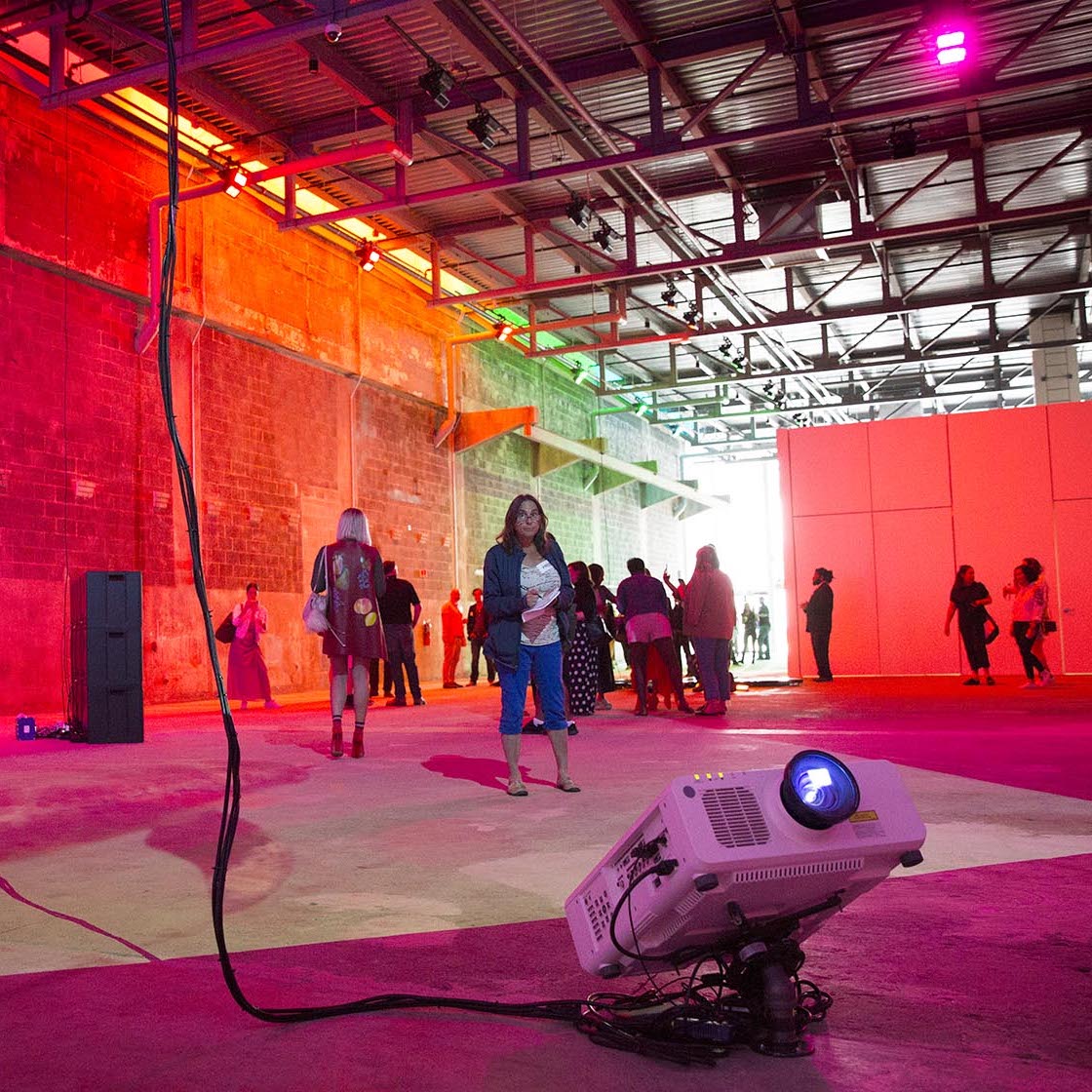 ICA Watershed
Located in the Boston Harbor Shipyard and Marina in East Boston, the ICA Watershed transforms a 15,000-square-foot, formerly condemned space into a new civic and cultural asset. Anmahian Winton Architects designed the renovation of the derelict former copper pipe facility, conserving its industrial feel while restoring the building for new use. Each summer, the ICA will invite one artist to create a site-specific work or installation; for its inaugural year, artist Diana Thater illuminated the Watershed with colored light and moving-image projections that reflect on the fragility of the natural world.
Studio Allston Hotel
A hotel may seem an unusual choice for this list, but the Studio Allston is not your average hotel. Every space has been reimagined by one of twenty contemporary artists — 90% of whom were Boston-based — selected in collaboration with creative advisory firm Isenberg Projects, and who painted murals and created distinct visual identities for each guestroom, as well as the bar and lobby.
Seaport Boulevard
In the fall of 2018, Seaport invited Spanish artist Okuda San Miguel to instal seven vibrant, monumental sculptures entitled "Air, Sea, Land" along the Seaport Boulevard median. The installation tells a story of coexistence and exploring humans' relationship to the natural environment. Okuda is best known as a street artist, and his unique iconographic language of multicolored geometric structures and patterns can be seen in public spaces around the world.