2018 was an amazing year for the arts in Greater Boston. There were so many cool projects, exciting public commissions, new arts venues, and significant exhibitions and performances that showcased artists and ideas overdue for critical acclaim.
We feel inspired and proud to be a part of such a vibrant arts community, and want to celebrate the artists and institutions who represent the best of Greater Boston's creative ecosystem. So, we decided to hand out some awards...
This year's HUBweek Art Awards will recognize 39 projects in 10 categories, from innovative art spaces to provocative performance art to fresh new murals. Nominated and voted on by the Greater Boston arts community, the nominees showcase the vibrancy of this region. Stay tuned for the announcement of this year's winners on February 25, 2019.
Get to know the nominees for Significant Survey Exhibitions below, and see all nominees here.
We Wanted a Revolution: Black Radical Women, 1965-85, Institute of Contemporary Art, Boston
Focusing on the work of black women artists, this exhibition examines the political, social, cultural, and aesthetic priorities of women of color during the emergence of second-wave feminism. It is the first exhibition to highlight the voices and experiences of women of color—distinct from the primarily white, middle-class mainstream feminist movement—in order to reorient conversations around race, feminism, political action, art production, and art history in this significant historical period. It features performance, film, and video art, as well as photography, painting, sculpture, and printmaking by a diverse group of artists and activists.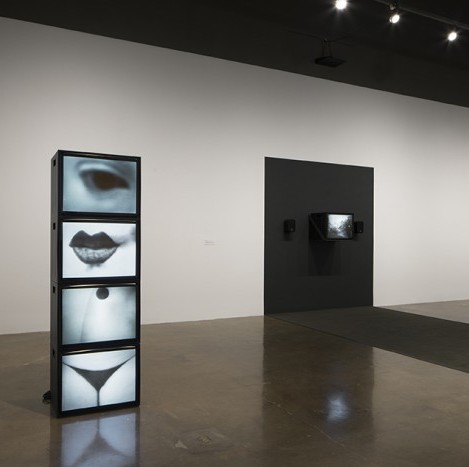 Before Projection: Video Sculpture 1974-1995, MIT List Visual Arts Center
Before Projection: Video Sculpture 1974-1995 shines a spotlight on a historical moment and a body of work in the history of media art that has been largely overlooked since its inception. The exhibition explores the connections between our current moment and the point at which video art was transformed dramatically with the entry of large-scale, cinematic installation into the gallery space. This exhibition will present a re-evaluation of monitor-based sculpture since the 1970's and serve as a tightly focused survey of works that have been rarely seen in the last twenty years.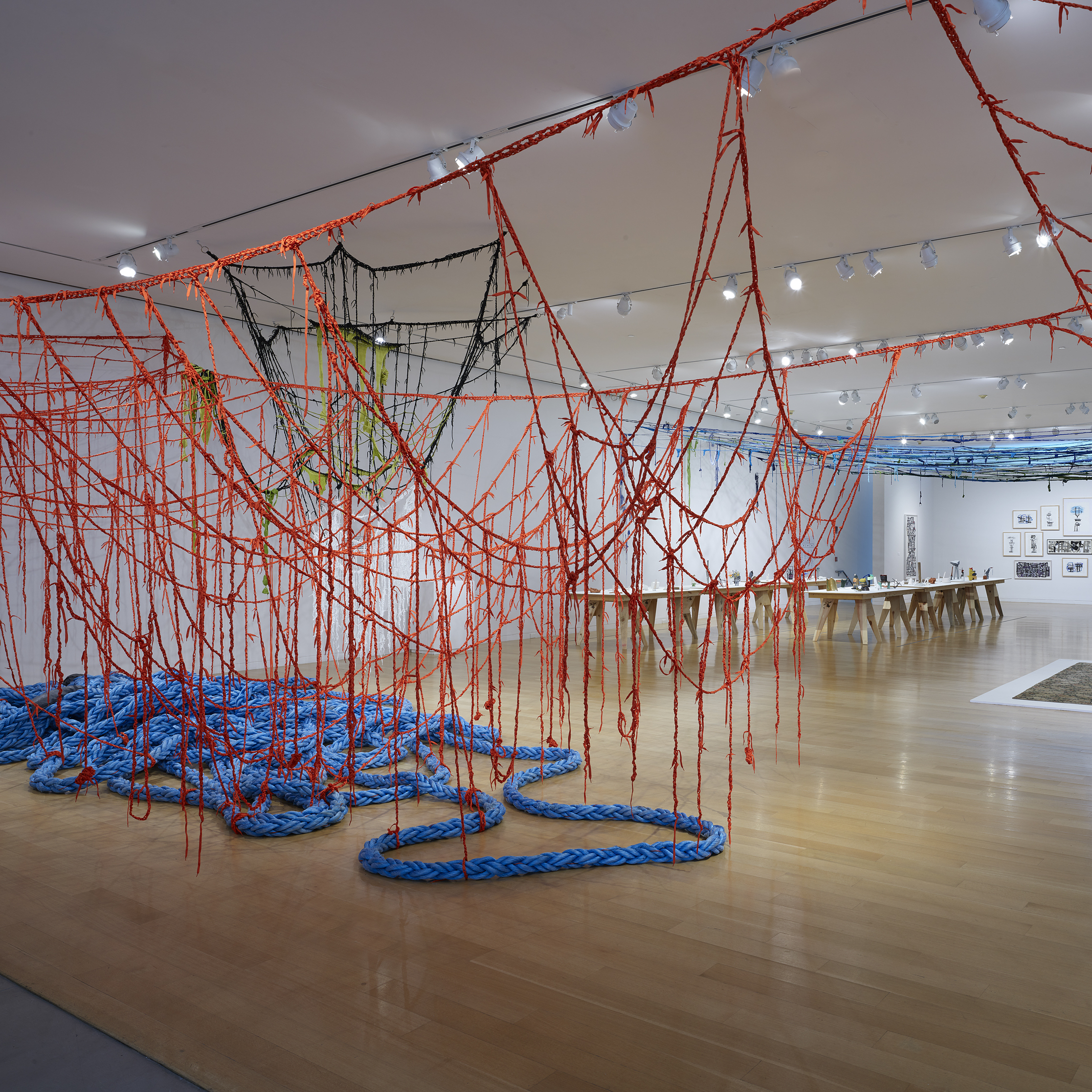 Sheila Pepe: Hot Mess Formalism, deCordova Sculpture Park and Museum
For over twenty years, Sheila Pepe has made large-scale sculptures and installations using domestic and industrial fibers. This exhibition, the first mid-career survey of Pepe's work, examines how the artist plays with feminist and craft traditions to counter patriarchal notions of art making. While Pepe incorporates personal and cultural narratives into her work, she also invites a broad range of viewers' interpretations. Many of her fiber-based works respond to architectural spaces, adding a layer of awareness about the context of museum display to the meaning of her work.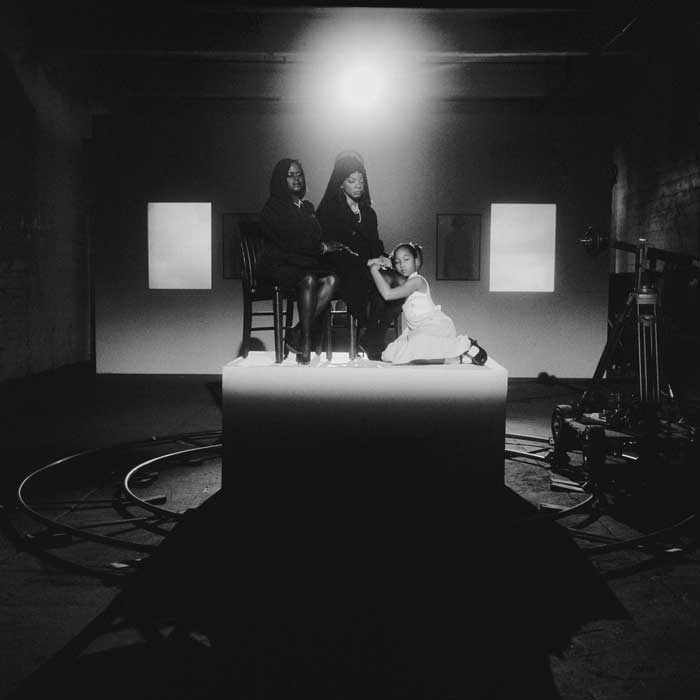 Carrie Mae Weems: Strategies of Engagement, Boston College McMullen Museum of Art
Carrie Mae Weems: Strategies of Engagement examines this eminent American artist's diverse and innovative career through both celebrated and rarely exhibited projects made during the last thirty years. The exhibition focuses on the relational aspect of Weems's art, recreating original installations in which viewers wander among suspended images on translucent fabric, enveloped by the artist's audio narration, or stand confronted with video and photographic works that expose systems of power and injustice. The resulting immersion in moments of global and historical struggle prepares viewers for a more engaged discussion of American history through such difficult issues as violence, survival, and the need for radical social change.