Kyle is the Managing Partner and co-founder of LStar Ventures, leading development of the Union Point project — a 1,500 acre state-of-the-art smart city taking shape just outside Boston. LStar is a national developer of large mixed-use master-planned communities. In 2007, in anticipation the economic recession, Kyle created LStar to acquire exceptional distressed commercial and residential properties. Since its formation, LStar has partnered with affiliates to acquire more than 60,000 residential units and land for 20 million SF of commercial in 13 states.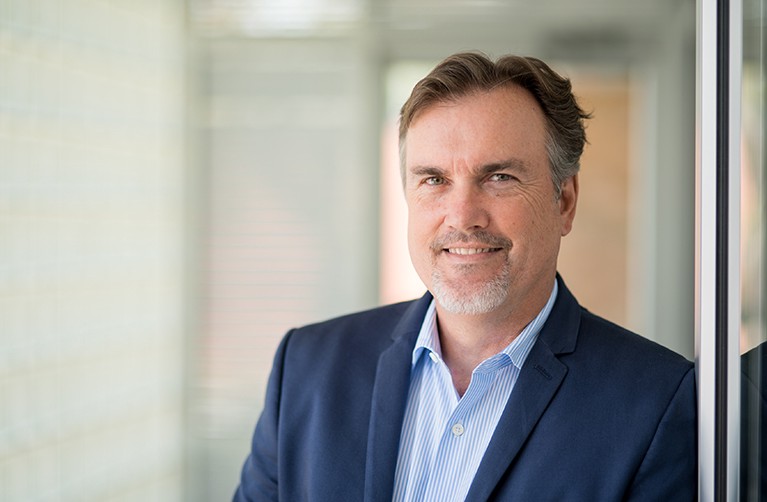 What is Union Point?
Your mission is to build something that is unique in the world. How are you bringing that mission to life?
We have been handed an unbelievable opportunity to develop a new city from the ground up. And the most unique aspect is that we're not in the desert of Arizona or an hour away from a major metro area — we have 1,550 acres of space 12 miles south of Boston with direct access by commuter rail. There is no other expanse of land like this near a metro area in the Northeast.
We partnered with world-renowned firms Elkus Manfredi Architects and Sasaki Associates to develop our master plan and to help bring our vision and mission to life. Because we started with a nearly blank slate, it provided us the chance to envision this place unlike anything else in the world. As we build the new paradigm of smart cities on the South Shore, this flexibility creates a living laboratory that allows our partners, including designers, artists, architects and engineers to collaborate and shape what Union Point can be. To help bring our mission to life, we require that our partners are creative, innovative, and most importantly, collaborative with our team and each other.
Union Point is being developed as a LEED ND Platinum designed smart city with sustainability as a primary focus. As an undeveloped site, Union Point is uniquely positioned to create an environment that can easily adapt and integrate future technology advancements. But what we're most proud of is our focus on the human elements. This smart city will place equal importance on education, creative arts and culture, and inclusivity. So I'd say the most important way we're realizing our mission is ensuring that every piece of tech, every infrastructure decision, every company that builds at Union Point, is enhancing the human experience.
What role do you see the arts and culture playing in redefining a "smart city"?
Too many developments, smart cities in particular, are being built without a soul. They have cool technology, they have luxury amenities, but they lack the rich culture that makes an urban environment. We feel all of those elements should be designed around the human core of a city to improve the lives of those who live there.
We're making this vision a reality by creating a Cultural Master Plan to ensure the work in this area is purposeful. We've partnered with the team at HUBweek, leading design firms, thought leaders, community organizations and individual community members to bring diverse perspectives and backgrounds to the planning.
From interactive art, performance centers, and creative space for the community, Union Point expose everyone who lives, visits and works here to something new.
This year, HUBweek is launching a Union Point call for accessible art, which will result in the creation of a work of art for the city that can be experienced by people of all abilities. We are very excited to see the entries and work with these talented artists to make art accessible for all.
Tell us a bit more about your partnerships with GE and Optimus Ride. What do you hope to accomplish through these types of collaborations?
Optimus Ride is an MIT spinoff that develops self-driving technologies to enable safe, sustainable, and equitable mobility solutions. They're working with us to enable autonomous vehicles transport throughout Union Point.
We see these vehicles not only as a cool amenity, but as a crucial step in our sustainability and decarbonization efforts. The transportation sector makes up about 40 percent of Massachusetts' greenhouse gas emissions — we want to play a role in reducing the impact cars have on the environment and an electrified vehicle fleet is a step in that direction.
GE is the preferred technology partner of Union Point, implementing technologies and test concepts to enhance resource productivity and reduce environmental impact. For example — sensors on lights could monitor traffic and direct drivers to less-congested routes or available parking, or digesters could turn waste from restaurants into energy and fertilizer for rooftop farms.
Our goal is to not only make Union Point a sustainable, adaptive, environmentally-friendly city, but to work with partners such as GE and Optimus Ride to develop innovations that can be deployed throughout the world to improve the environment and enhance the human experience.
You're committed to creating an environment that encourages diversity and inclusivity. Why is this important to you personally? How do you plan to do so?
We want to bring everyone in on the conversation about what Union Point should be. We know it makes the community stronger. How are innovators, students, artists and citizens co-evolving the city's landscape to be not only economically viable, but to also make us safer, healthier and happier?
One of the ways we're doing this is through technology. Autonomous vehicles will enable elderly people at the assisted living centers on site to get from one place to another even if they no longer drive; or a person with a disability that keeps them from driving can now be more self-sufficient.
Education is another imperative part of our efforts. Tax revenue created by the development will help the surrounding towns improve their schools. We're also exploring partnerships with many of the top institutions in the region to offer innovative curriculum through a Vertical College concept, which will help us customize workforce development to the types of companies that have a presence at Union Point, such as nursing and robotics.
Civic engagement is also encouraged by the companies who will call Union Point home, i.e. the funding of STEM programs and providing computers and technology to local schools.
In addition, we're partnering with organizations and companies who integrate diversity and inclusiveness as a central component of their business models, including a coffee shop that almost exclusively employs workers with special needs and intellectual or developmental disabilities.
Ultimately, what impact do you hope to make?
With Union Point we're hoping to build something that withstands the test of time and creates a lasting positive impact on the South Shore region. We want it to be something its residents and the residents of the surrounding area are proud of.
We also think Union Point is an opportunity to show other developers around the country and the world the potential of smart city design that is focused on the humanity.
What's next for you and/or Union Point this year?
In the first half of this year, we foresee breaking ground on nearly 2,000 housing units and 1 million square feet of commercial space, including the North American headquarters of Prodrive, a Dutch robotics company. That's still just a fraction of the 4,000 housing units and 10 million square feet of commercial capacity at full buildout.
We're also nearing completion a 25-acre state-of-the-art sports and recreation complex that features four premium, multi-use turf fields, including a certified international rugby pitch that will make it possible to host national and international rugby tournaments. Each field will be equipped with lighting to allow night play, and three of the fields have been designed to house air supported structures (bubbles), giving the facility the ability to offer year round, full field play.
---
The HUBweek Change Maker series showcases the most innovative minds in art, science, and technology making an impact in Boston and around the world.
To stay up to date on our Change Makers, events in Boston, and everything else at HUBweek, subscribe to our newsletter, and follow us on Twitter, Facebook, and Instagram.